Get started with Email Marketing on Etsy
Published by Mattias
Last updated March 14, 2020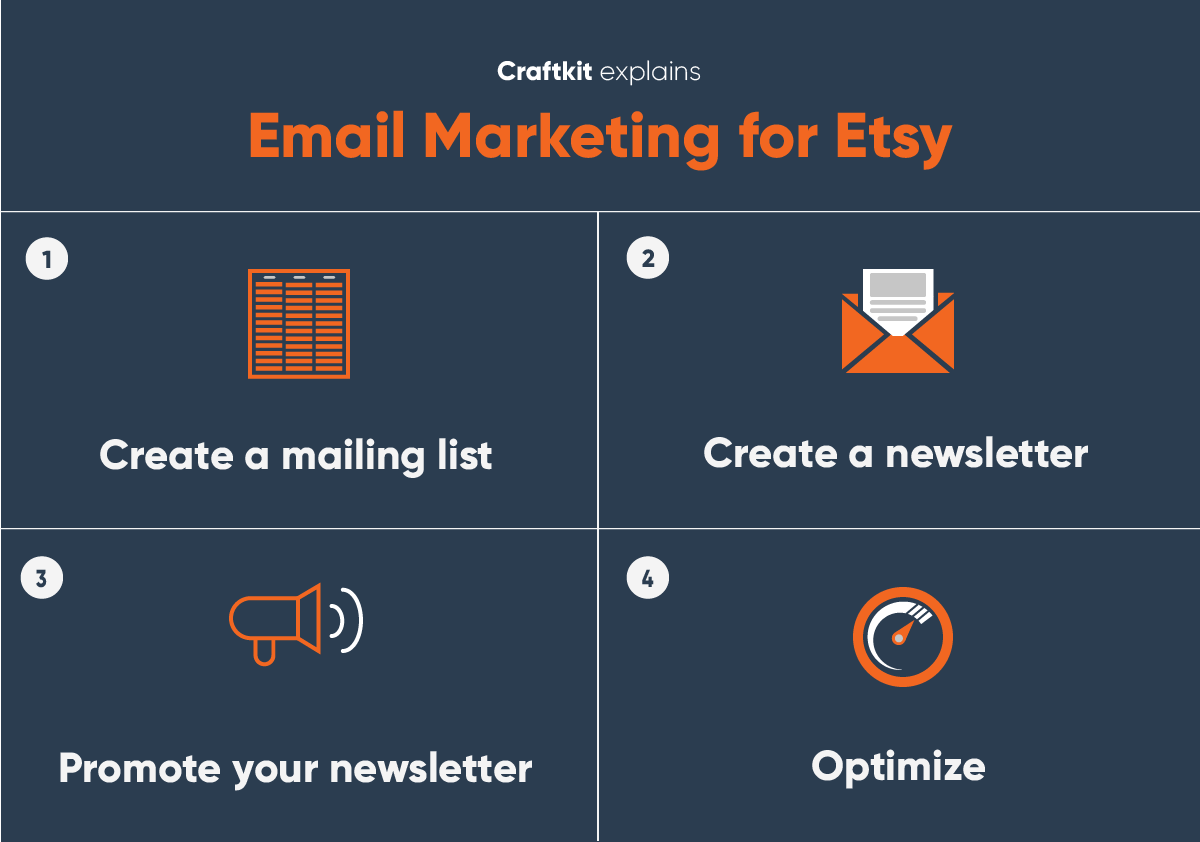 Introduction
You have probably already heard a lot about email marketing, and if you are like most shop owners on Etsy, you have thought about using it for your Etsy Shop.
One reason why you may not already have started with email marketing is that it is technical, at least in the setup process. If you are not convinced that you should invest your time in email marketing for your Etsy Shop, consider these arguments:
Email marketing is affordable.
Email marketing is permission-based. Compared with other marketing activities, your subscribers want to hear from you.
Build long-term relationships with a broader audience. Email marketing makes it possible to have more frequent communication with your subscribers, which may lead to valuable feedback on new products and encourage customers to buy from you again.
Use segments to create content and offerings targeting specific subscribers and customers, which leads to a higher conversion rate and increased sales.
Easy to distribute. Your subscribers can easily share the emails they receive from you by forwarding the email.
Clear metrics. You will get feedback on how successful your email marketing is, including data on delivery rates, open rates, conversion, and subscriber retention rate.
Easy to get started. Just follow along in this guide, and you will know enough to benefit from email marketing.
Email marketing includes a wide range of activities. In this guide, you will learn how to get started with email marketing using newsletters. These are the things you will learn:
Let's get started!
Step 1 » Build a mailing list for your Etsy Shop
Craftkit Weekly Digest
Stay updated on what happens in the Etsy community.