Create an email list for your Etsy shop
Published by Mattias
Last updated March 14, 2020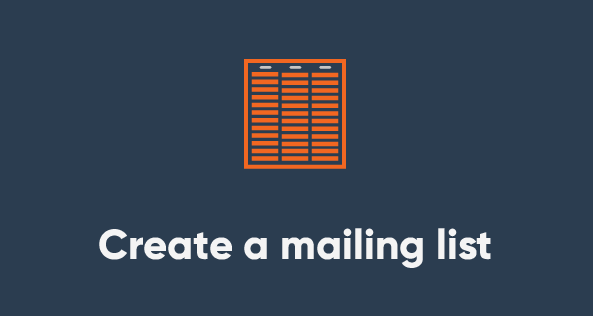 In this article you will learn how to create a mailing list for your Etsy Shop.
1.1 What is a mailing list?
A mailing list is a group of people that have given you their permission to send them emails. Each person on the list is called a contact or subscriber.
The minimum amount of information you need from each person is their email address. Additional information can be valuable for creating segments and personalizing your emails.
Be careful asking for too much information because it may discourage people from subscribing. Subscriber information you may want to ask for in addition to email address is:
Name
Location (country, state, city)
Interests (what kind of content they want to receive from you)
We also recommend you to keep track of where your subscribers sign up when you use multiple sign-up forms.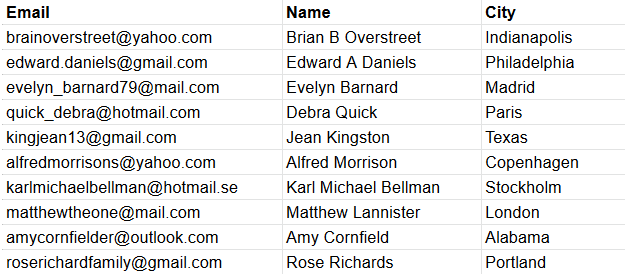 Mailing list example, exported to Google Sheets.
Pro tip: Sometimes, people may send you an email asking to join your email list. Instead of sending them a link to sign up, we recommend that you add the person manually and send a confirmation email.
1.2 Create your mailing list
There are many ways to create a mailing list. In this guide we will use Craftkit, which is the app we built for Etsy sellers.
When you create a Craftkit account, we will automatically create an email list for you together with your own landing page for signing up to the list.
Sign in to your Craftkit account

At the bottom of you dashboard you will see you landing page that is connected to your email list.

Navigate to Contact in the top menu and there you will be able to see all your subscribers and add new.
In the next section, you learn how to create a newsletter.
Step 2 » Create a newsletter for your Etsy Shop
Craftkit Weekly Digest
Stay updated on what happens in the Etsy community.