Getting started with Email Marketing for your Etsy shop
Published by Mattias
Last updated July 17, 2022
In this short guide, you will learn how to get started with email marketing for your Etsy shop. It takes only a minute.
Step 1. Sign up to Craftkit
Craftkit is an email marketing service tailor-made for Etsy sellers. Craftkit integrates with your Etsy shop, which makes it possible to automate your email marketing efforts.
Navigate to Craftkit, then Start free trial, then Connect to Etsy.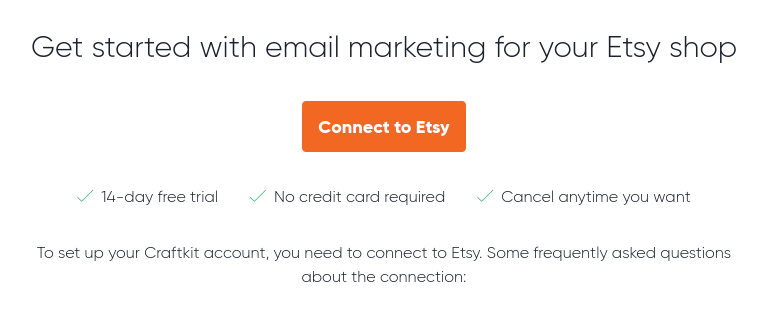 The reason why you need to integrate with Etsy is to enable us to send emails automatically. For example, we need to know when a customer has made a purchase or which products to recommend. Don't worry! We only read the most necessary data, and you can remove the integration whenever you want.
Once you have completed the registration, continue to the next step.
Step 2. Sign in to your account
Navigate to Craftkit, then Sign in. Fill in the credentials for your account and sign in.
Step 3. The overview page
The first page you will see is your account overview. Here you can manage your email marketing campaigns. There are already four campaigns created, and three of them are active.
If you don't change anything, Craftkit will send emails to your customers using the default email templates. The default templates are minimalistic and friendly, but we recommend you personalize them for better results.

Step 4. Tweak your campaigns
The first thing you might want to do is to deactivate the campaigns you don't want. You do this by clicking on the campaign name and then the deactivate button.
You can update the templates by clicking on the campaign name and then the Editor tab. Here is a guide on how to use the template editor effectively.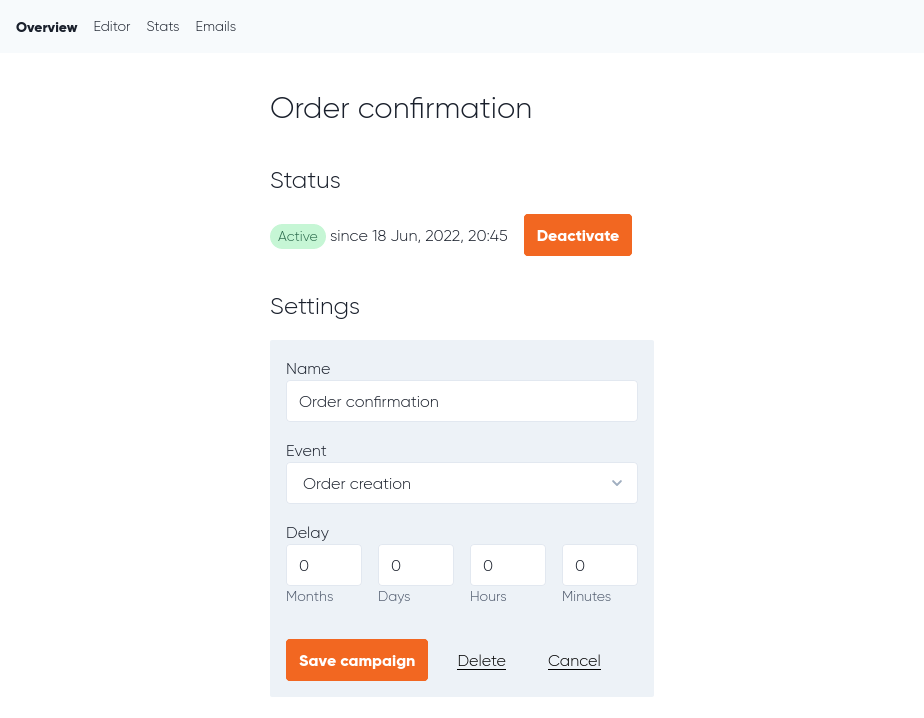 That's it! You have successfully integrated with Craftkit and created your first campaigns.
Craftkit Weekly Digest
Stay updated on what happens in the Etsy community.