How do I opt-out of Etsy offsite ads?
Published by Mattias
Last updated April 16, 2020
In April 2020, Etsy launched Offsite Ads for all shops. In short Offsite Ads means that Etsy will pay for ads to promote your listings on platforms outside Etsy.
There has been a lot of discussions about whether or not Offsite Ads will be beneficial for individual shops and for Etsy as a whole. If you are curious to learn more, you can read more here Etsy Offsite Ads: Pros & Cons.
One thing that surprised many sellers is that you get enrolled in Etsy Offsite Ads automatically. You have to actively opt-out.
Unfortunately, shops that made more than USD 10,000 have to use Offsite Ads, whether they like it or not. All other shops can opt-out following these steps:
Visit Etsy.com and go to Shop Manager.
Click on Settings.
Click on Offsite Ads.
Click Stop promoting my products.
Confirm that you want Etsy to Stop promoting my products.
Confirm Stop promoting my products.

If you change your mind, you can enroll again by visiting the Offsite Ads page and click Restart Offsite Ads.
Below you find some screenshots from the opt-out process.
Good luck!
1.

2.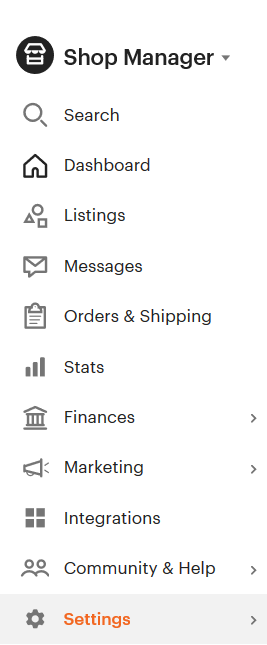 3.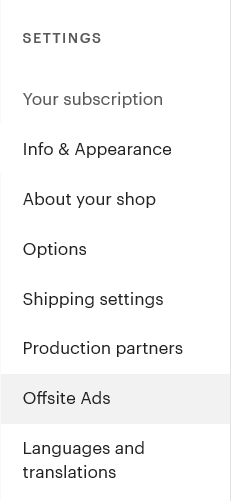 4.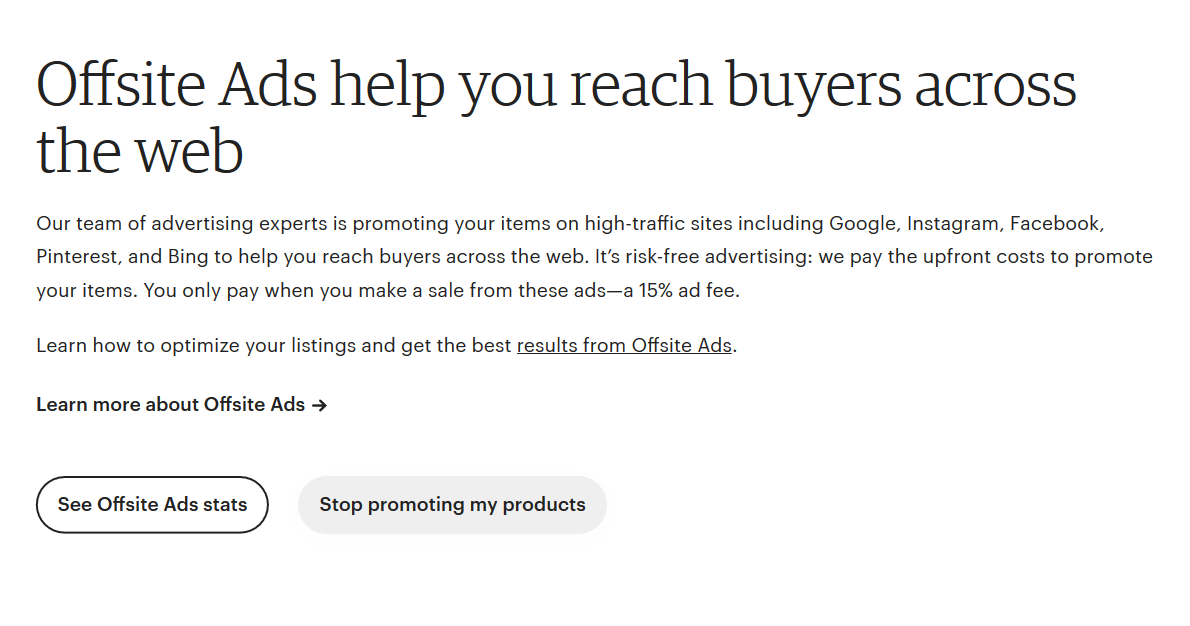 5.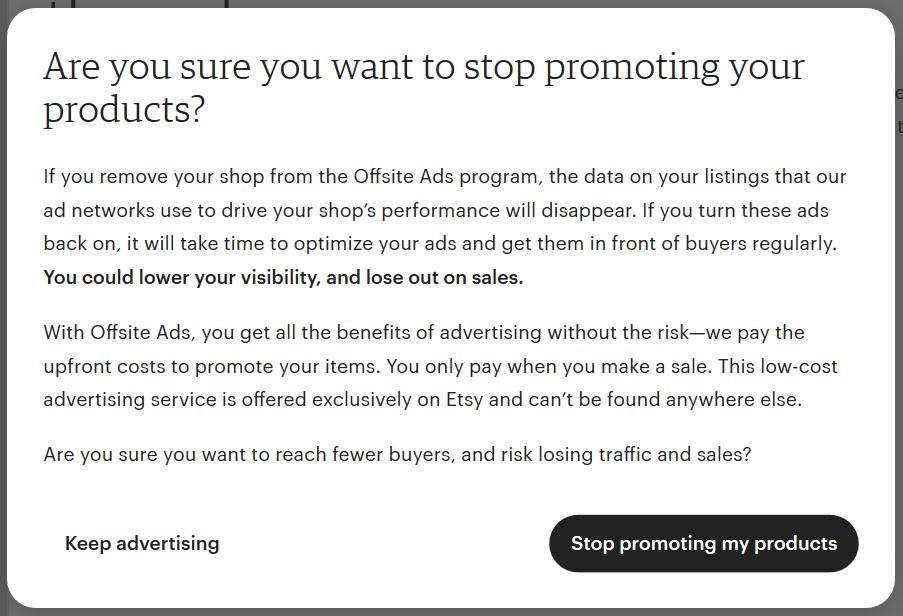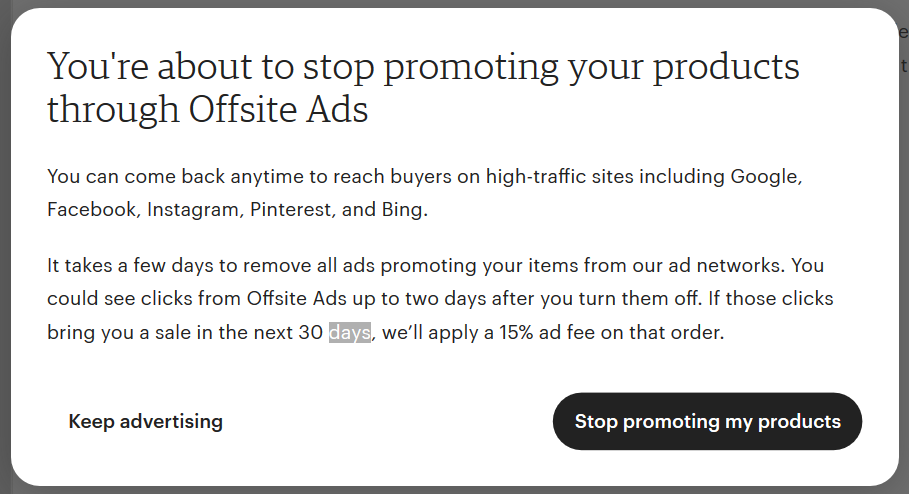 6.

Craftkit Weekly Digest
Stay updated on what happens in the Etsy community.